Uri Ben-Ari's Statement for the UN - June 10, 2022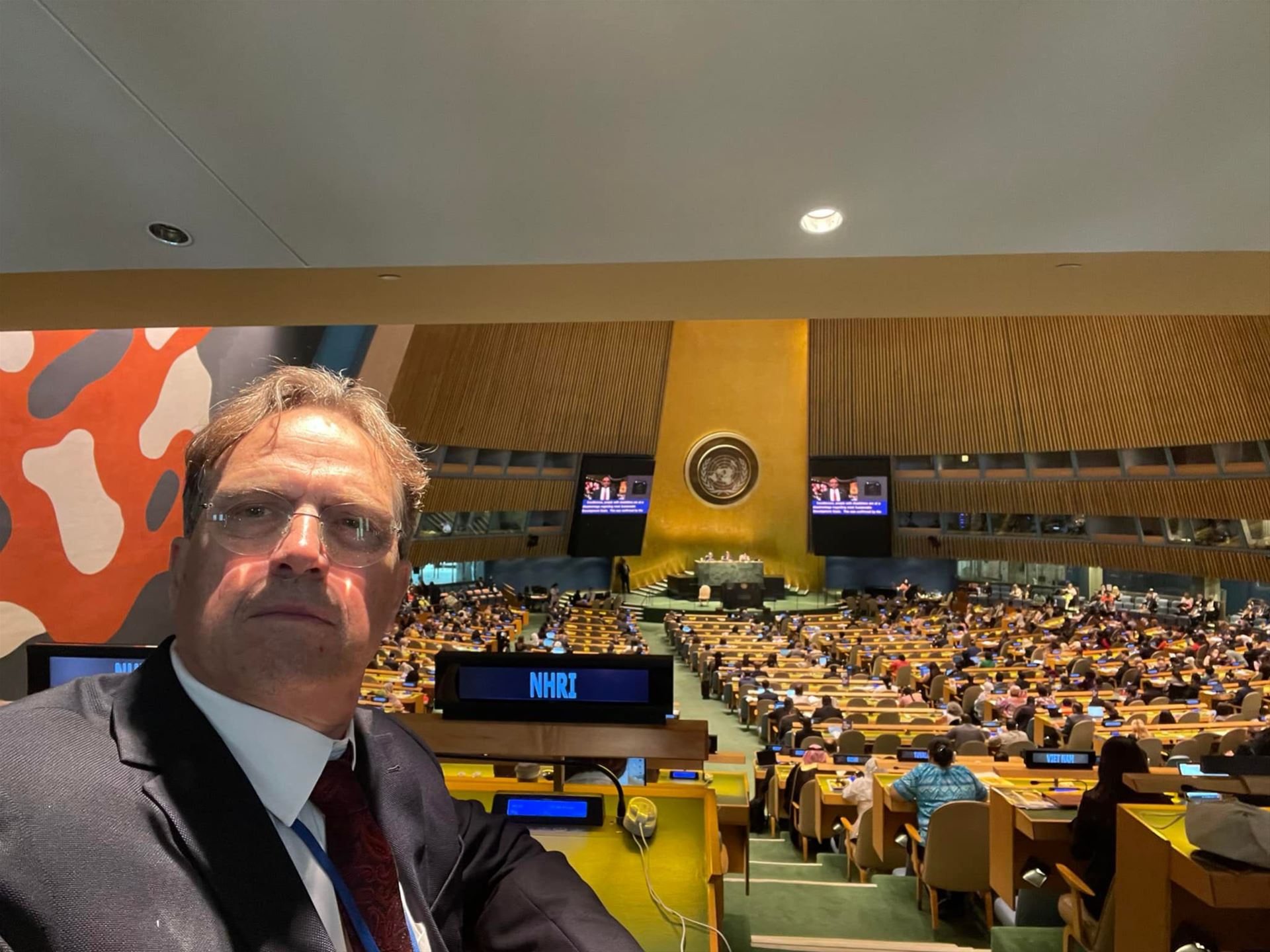 The following is a statement submitted by Uri Ben-Ari to the UN's COSP15 Conference on the Rights of Persons with Disabilities, which took place in June 2022

Shalom!
Imagine a world during the COVID 19 pandemic where teachers do not have computers for distance teaching. Unfortunately, this was the reality – in most countries teachers simply do not have mobile computers.
My name is Uri Ben-Ari, and I'm the founder and president of Athena Fund, an Israeli NGO that empowers teachers by providing them with a "digital toolbox." This advanced toolbox includes a laptop or an iPad, professional training and more. Our initiative improves teaching and helps close the digital gap between teachers and students.
Since our establishment in 2006, Athena Fund has distributed digital toolboxes to 30,000 teachers across Israel, positively impacting about 650,000 students.
We also have established a dedicated program for special education teachers. By equipping these teachers with iPads and training, special needs students can better communicate with their surroundings, learn at school, and acquire vital life skills.
To date, Athena Fund has provided 10,000 special education teachers with a digital toolbox, changing the learning experience and lives of 72,000 students with special needs.
This year we launched our newest, most innovative and cutting-edge project, which introduces the classroom of the future. We called it the ImagineBox. After all, it's the imagination that drives people to act and make the world a better place. The ImagineBox features an Immersive Learning Environment, which allows children with special needs experiential learning, helping them acquire the much needed 21st century skills. We believe this immersive technology will change many lives, and just as we have witnessed a progress with the iPad, we will see an even greater leap for persons with disabilities with our immersive classroom.
Technology can make life better for both children and adults. But the key is to begin by equipping teachers, especially teachers of children with disabilities with modern technological tools and the appropriate training. Many teachers around the world still don't use computers for teaching. Therefore, I call on governments to provide teachers with laptop computers, iPads, access to modern technology and professional training. This will give teachers the opportunity to help their students – especially those with disabilities – maximize their potential and enjoy a better future.
Thank you very much
Donate