Digital Toolbox for Every English Teacher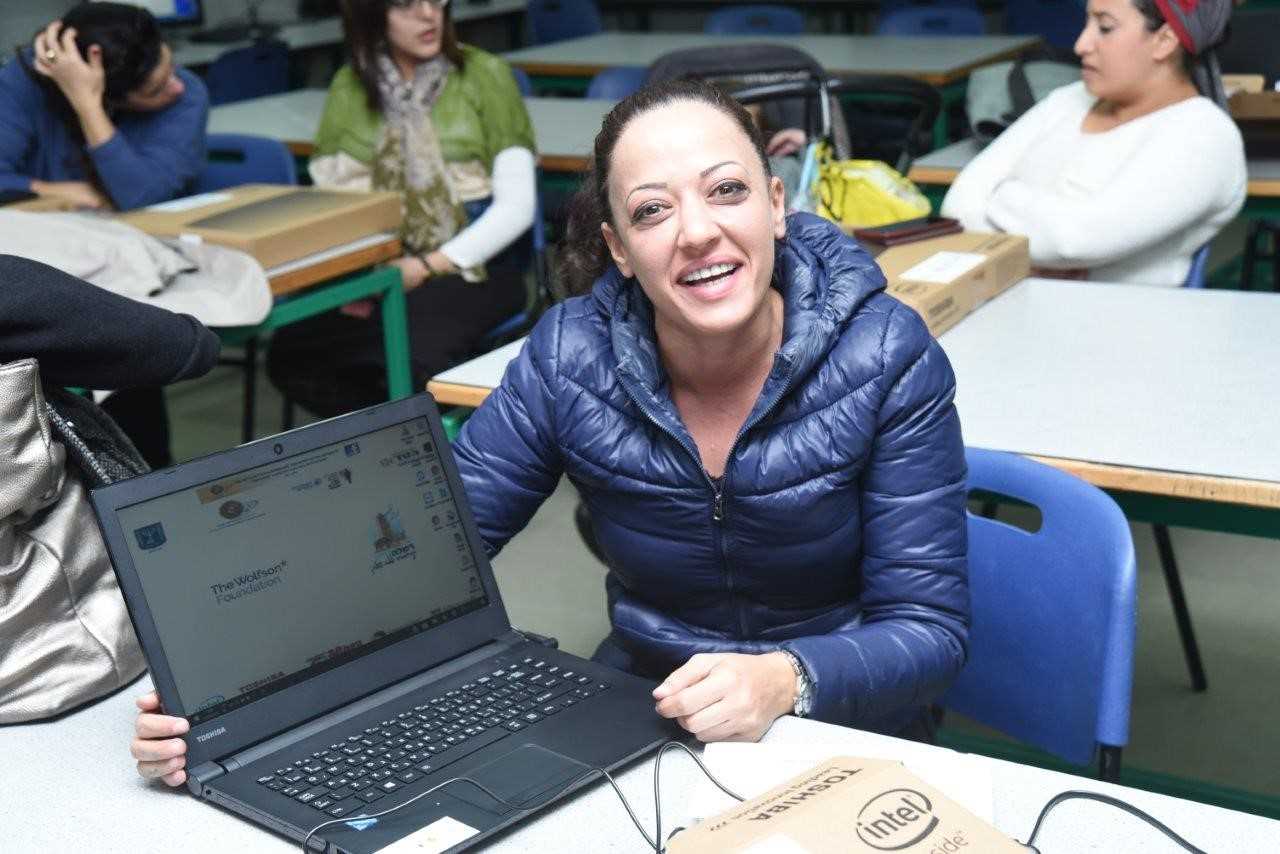 The "Digital Toolbox for Every English Teacher" program was launched in January 2018. Aiming to distribute 13,000 digital toolboxes in the coming years, the program will provide English teachers in Israel not only with computers, but also 120 hours of professional training.
Today's Internet era and global environment make mastering English a basic prerequisite for entering many professions and for dealing with various fields on a daily basis. The distribution of laptops to English teachers will help them improve language instruction, utilize diverse audio and visual aids, prepare lessons, and locate teaching materials on the Internet. As a result, they will be able to provide their students with the language know-how and proficiency that is essential for future success.
The program is being carried out in cooperation with the Ministry of Education's Chief Inspector for English Language Education, Dr. Tziona Levi, and its Information Technologies Department Manager, Roni Dayan. Distribution of the laptops is possible thanks to the contribution of Athena Fund and Wolfson Foundation, and to close collaboration with the Fund for Professional Advancement of the Israel Teachers Union, Bank Massad, the Ministry of Education, and relevant local authorities.
Each laptop comes with a three-year warranty, telephone technical support (8:00-18:00), and a Microsoft software suite. All teachers who meet the program's requirements [and use the laptop] will receive the computer as a gift after three years.
All participating schools are equipped with wireless Internet and classroom projectors.
Donate